Kel Mitchell: From Nickelodeon Star to Entrepreneur
Who is Kel Mitchell?
Kel Mitchell is an American actor and comedian who starred in Nickelodeon's series All That from 1994 to 1999. He was part of the main cast for all the seasons of All That, and Kel Mitchell also portrayed Ed in its comedy sketch Good Burger. With his stints, he was able to become a household figure in the 90s when tv and kids show were at the height of its power and prominence, so from 1994 to 1997, Kel was able to realize fame and fortune through the tv niche, eventually landing a major role, this time in the movies as he played the character, Ed, in Good Burger. His role was that of a burger junction waiter who was just unexplainably funny and adorable. It is no wonder that decades removed from the 90s, we still have this image of Kel in our minds!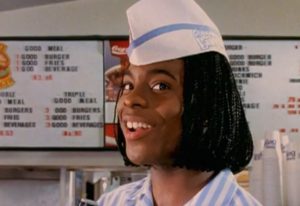 Hear about what turned Kel Mitchell from the world of acting to the world of preaching
Is Kel Mitchell single or married?
Kel Mitchell was divorced by Tyisha Hampton and is currently married to Asia Lee.
View this post on Instagram
How Old is Kel Mitchell?
Kel Mitchell was born on August 25, 1978, and is currently 45 years old.
What Is Kel Mitchell's nationality?
Kel Mitchell was born in Chicago, Illinois. He is an American actor and comedian.
How tall is Kel Mitchell and how much does he weigh?
Kel Mitchell stands 5 feet and 8 inches tall. He weighs around 159 pounds.
What is Kel Mitchell's estimated net worth?
Kel Mitchell's estimated net worth is around $3 million.
How many kids does Kel Mitchell have?
Kel Mitchell has a son and a daughter with Tyisha Hampton. He also has two children, a boy and a girl, with Asia Lee.
View this post on Instagram
Celebrity Name
The actor's name is Kel Johari Rice Mitchell, known as Kel Mitchell.
What happened to Kel Mitchell?
In 2019, he discovered and converted to Christianity, which helped him get out of his depression. These days he is serving as a motivational speaker and a youth pastor to spread the Word of Christ.
Where to buy Kel Mitchell burger sauce?
Kel Mitchell co-founded a Good Burger pop-up restaurant in Los Angeles which features the burger sauce from the movie Good Burger. The pop-up serves several foods such as burgers, fries, salads, and beverages.
Tweets By Kel Mitchell